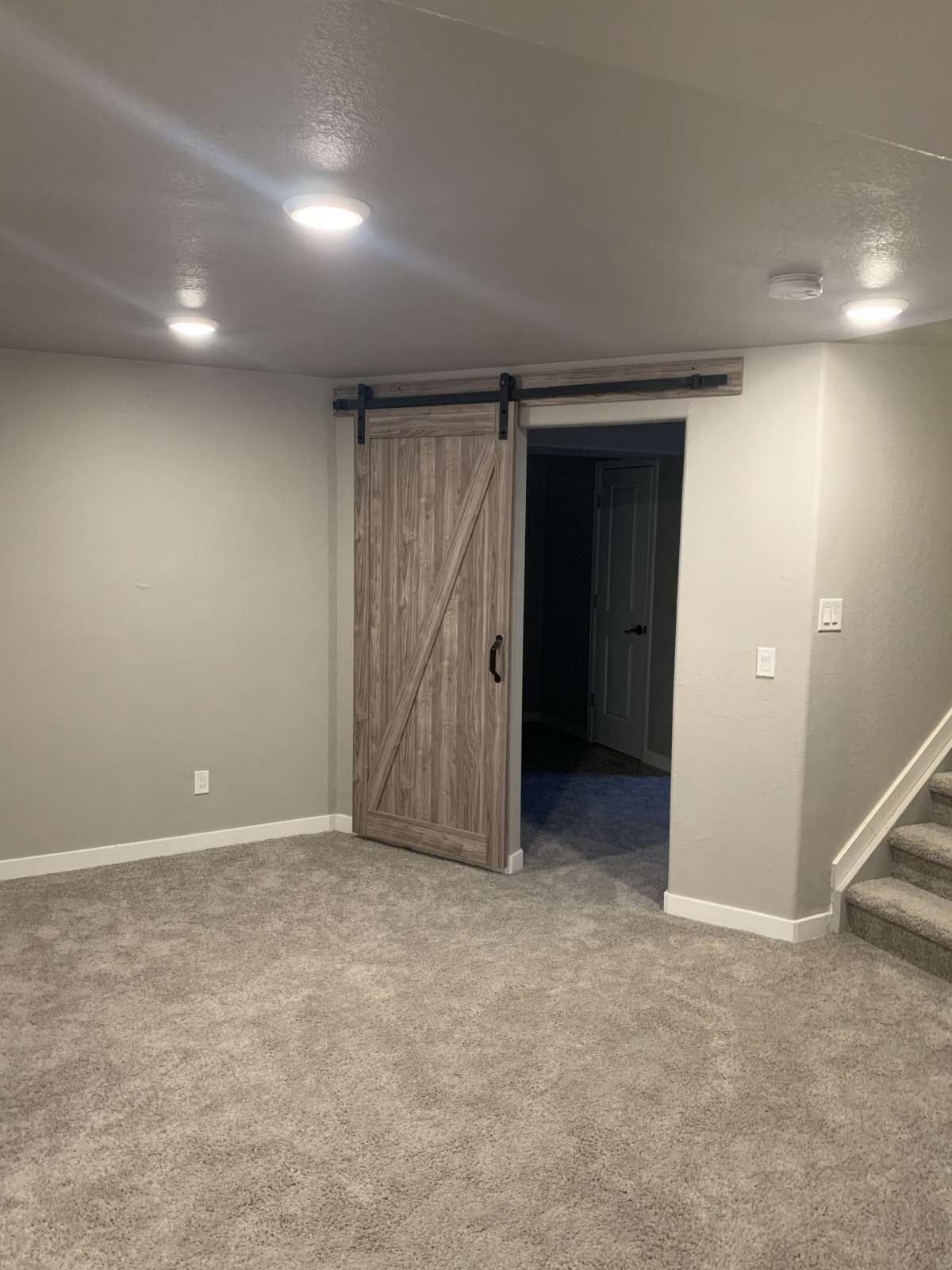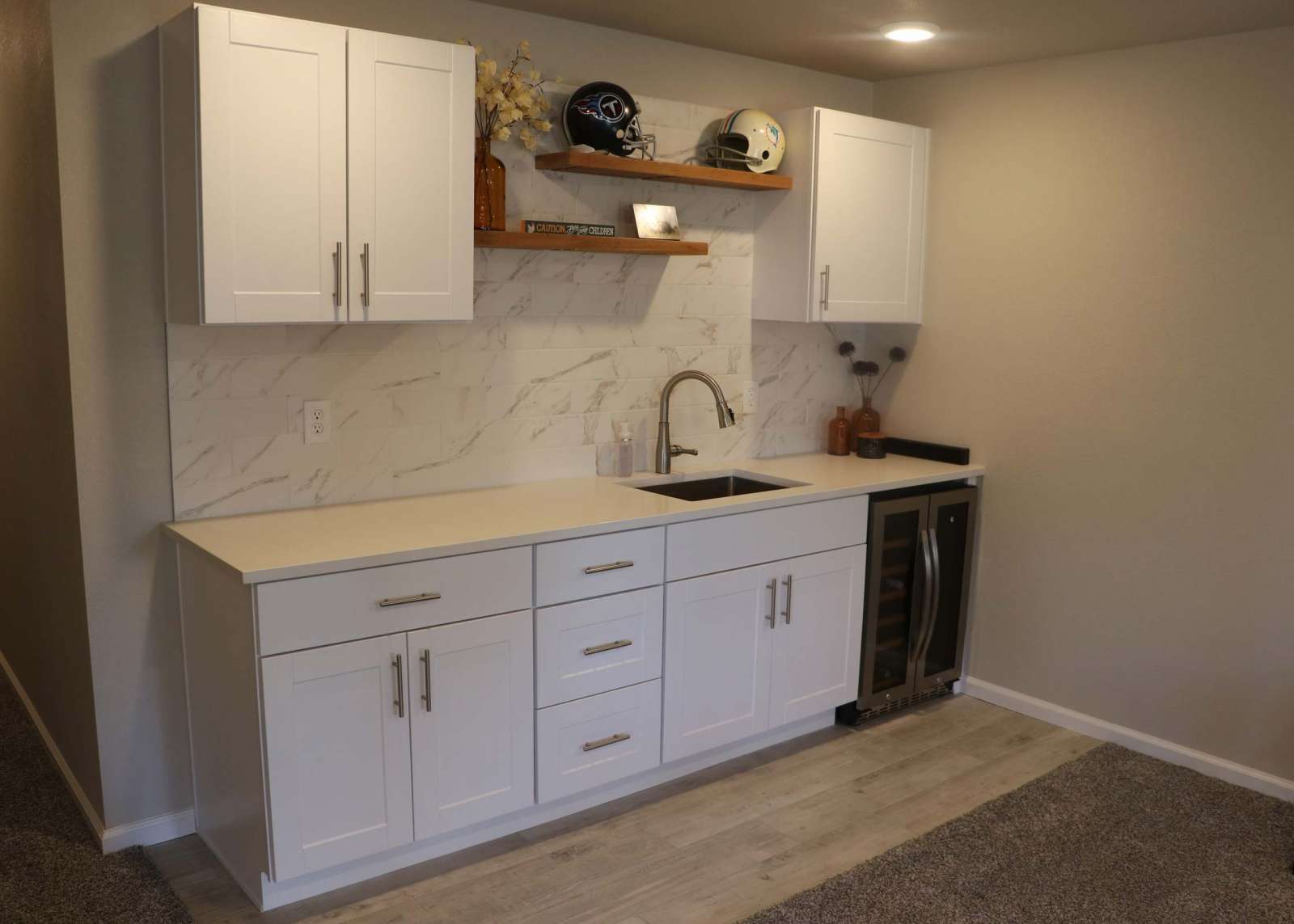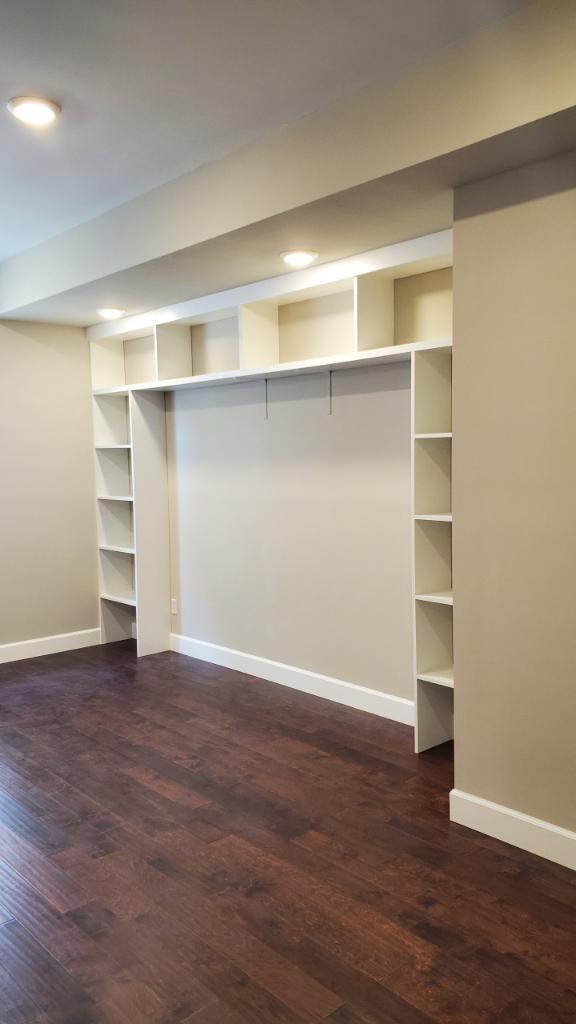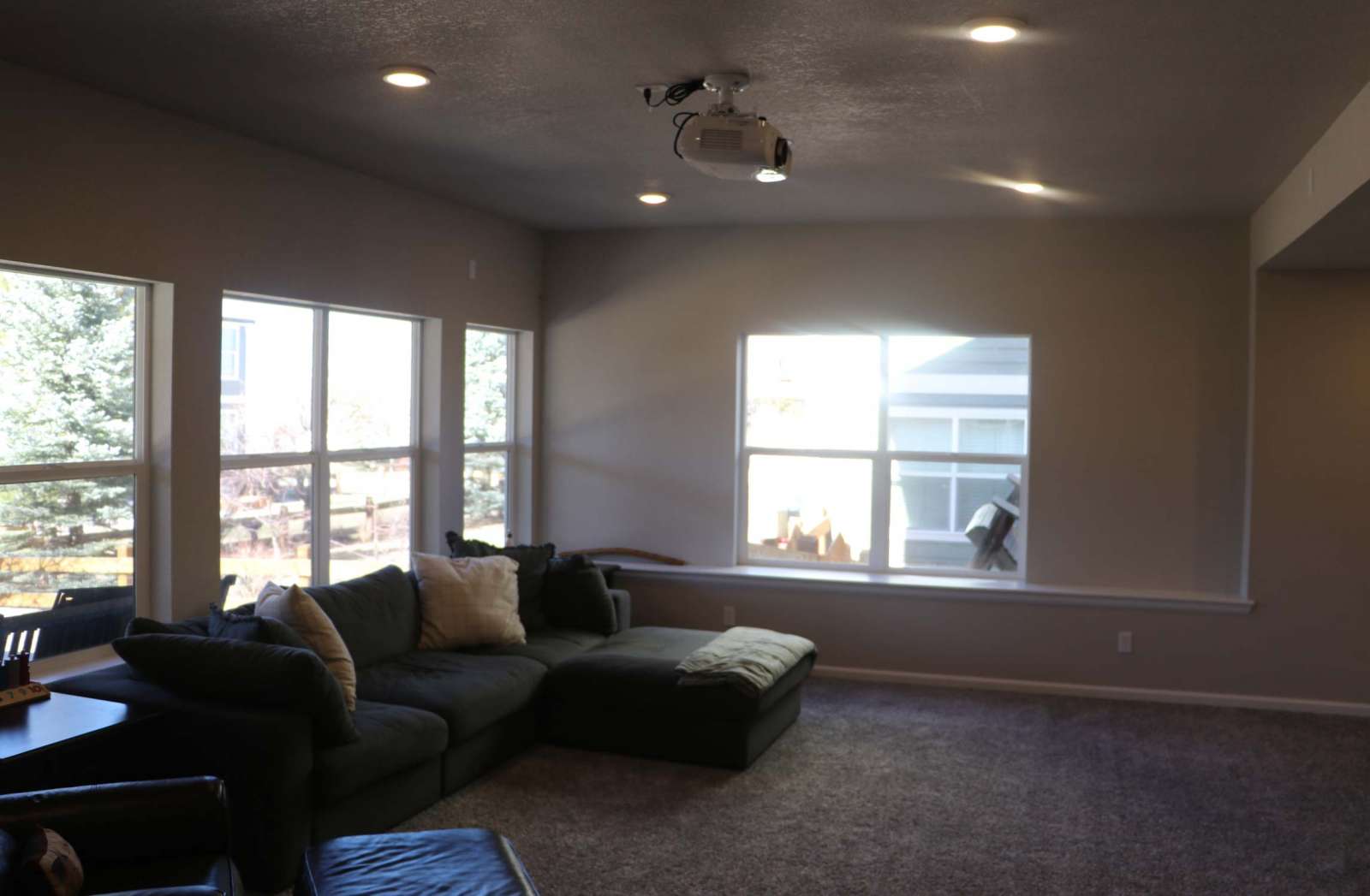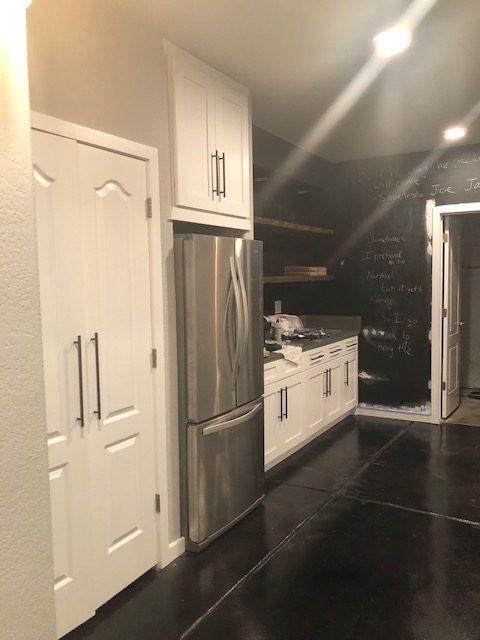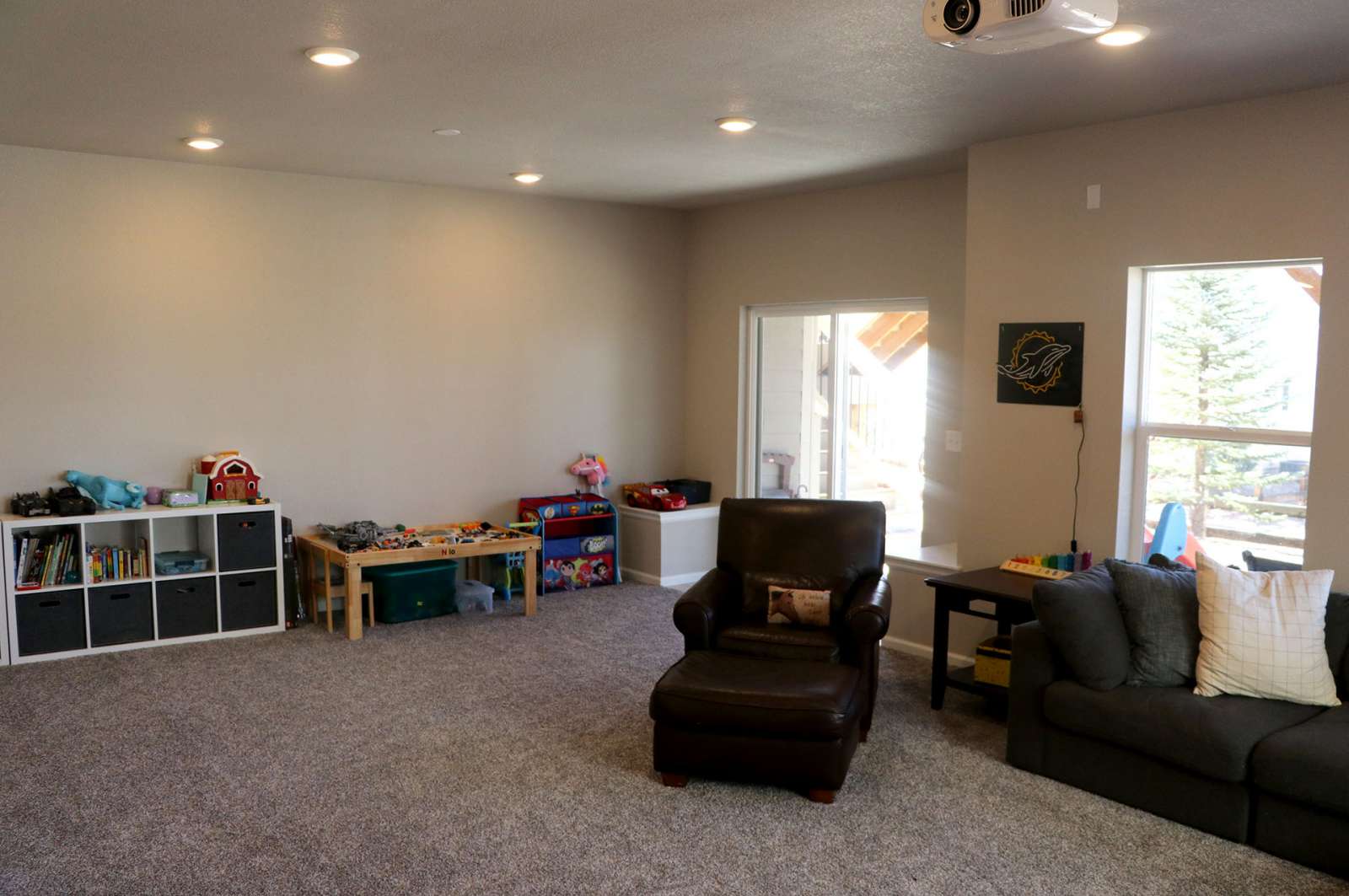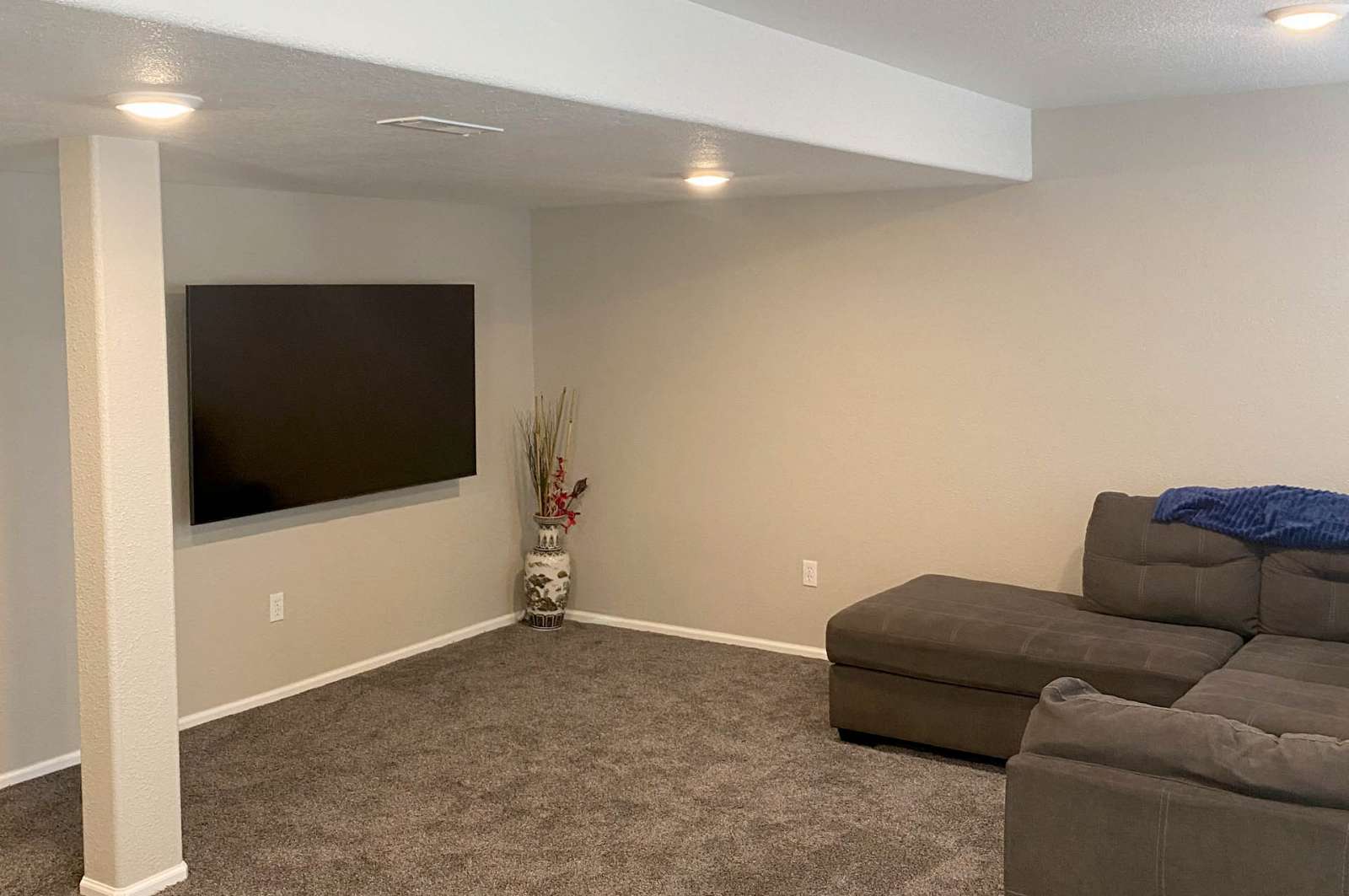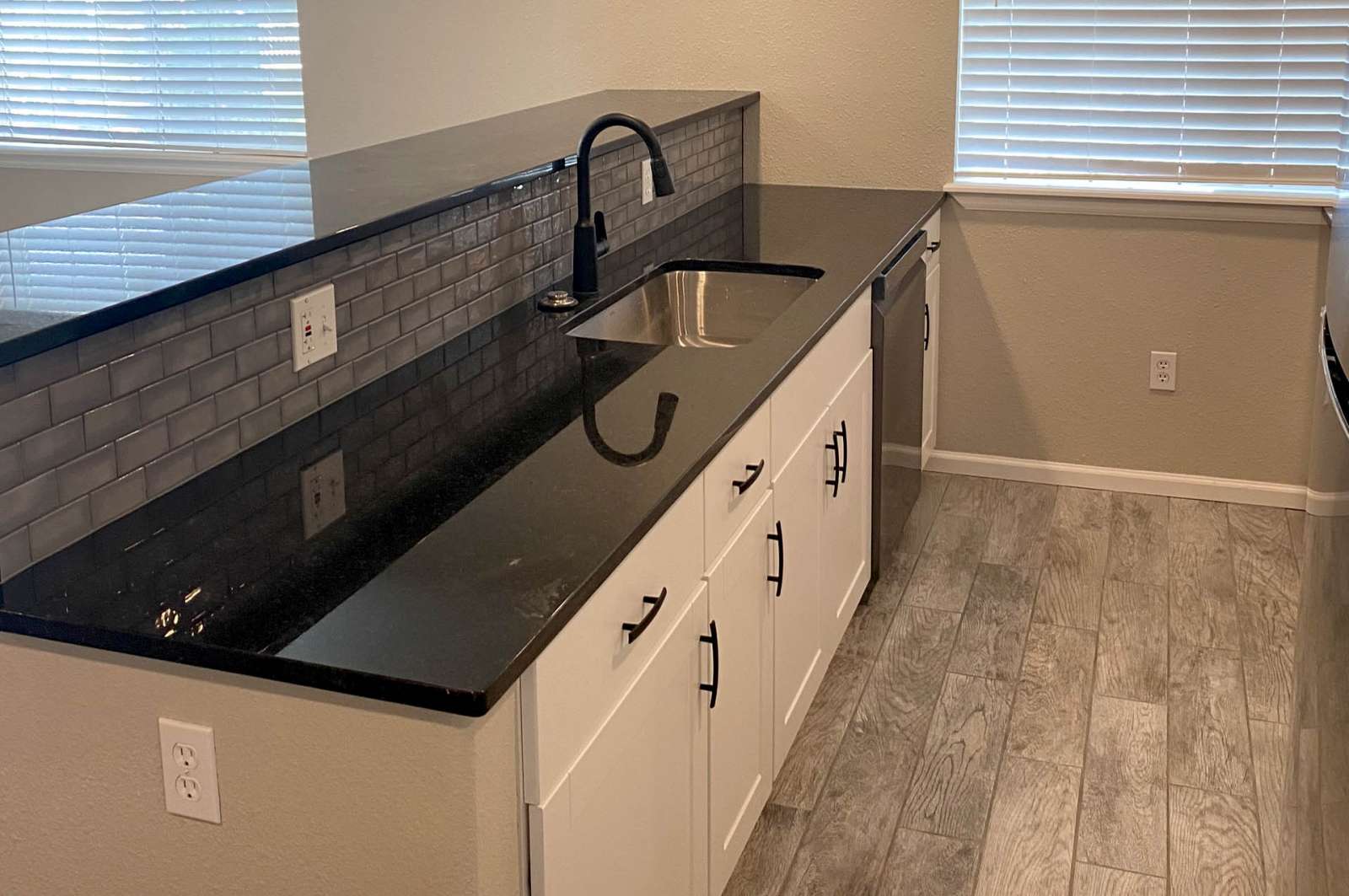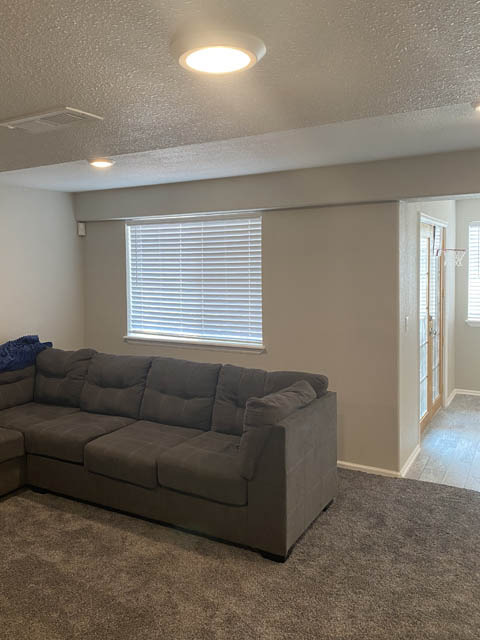 Custom Basement Remodels Are A Speciality
We make it a priority to offer flexible services to accommodate your needs
While Pinnacle Builders has proven over the course of 33 years that we are adept at all phases of residential construction, we specialize in custom basements from the smallest house to the largest mansion. We have catered to the most discerning of clientele and our experienced eye for craftsmanship and detail is yours to obtain. The sky is, in fact, the limit.  Home theaters, wet bars, kitchens and custom sunken sitting areas to name a few specialized features that could go into your basement remodeling project. Contact us for a custom review of your space by our master builder and his talented design crew.   
Your finished basement is a key investment in the overall value of your home. Let's make sure you are capturing all of your home's potential. We have the experience to help you make it happen. Call today!
Affordable Basement Finishing & Remodeling Services in Denver, CO
Finishing a basement is like putting the finishing touches on a beautiful painting. It adds a sense of depth and dimension, making it more visually appealing and giving it that extra special something that will make it stand out.
Pinnacle Builders of Denver, CO, offers affordable basement finishing and remodeling services for homeowners who want to transform their unfinished basements into dream spaces. Our team specializes in creating custom solutions for every budget. We use only the best materials and products to ensure that your new basement is beautiful, functional, and safe. From adding extra square footage with a bathroom or bedroom to simply putting up drywall and flooring, our experienced professionals can turn any unfinished basement into an inviting space you're proud of.
Plus, our range of services includes waterproofing systems that keep your basement dry year-round so you don't have to worry about flooding or mold issues in the future. Pinnacle Builders also offers additional remodeling services such as painting, trim work, lighting installation, and more—so no matter what kind of project you have in mind for your basement, we can make it happen! Get started today and see how our affordable solutions can help transform your unfinished basement into a beautiful space you'll be proud to show off!
Pinnacle Builders' Basement Remodeling Process
Pinnacle Builders' basement remodeling process begins with a consultation. During this consultation, clients have the opportunity to discuss their dream basement and ask any questions they may have about the project. The team at Pinnacle will then inspect the property and provide professional advice on how to make their vision come true within budget. After discussing the plans, Pinnacle will provide an estimate for materials and labor costs.
Once these details are finalized, the next step is to begin construction. This consists of tearing out existing walls, floors, or other structures that need to be removed in order to create the desired layout. In addition, necessary utilities such as plumbing and electrical lines will be installed according to the code in order to ensure the safety and functionality of the basement space. Finally, our team will add finishing touches such as paint colors or flooring options that fit your individual style preferences.
The entire process can take anywhere from two weeks up to several months depending upon factors like the size of the project and the complexity of design elements, like lighting fixtures, exotic woods and built in appliances chosen by the client. Throughout this time period, you can rest assured that all work done by Pinnacle Builders is backed with a satisfaction guarantee for customers located in the Denver front range area!
Why Choose Us For Your Basement Finish or Remodel?
At Pinnacle Builders, we take pride in delivering quality basement remodeling services. Our experienced team is committed to completing the job right, on time, and within budget. With our expertise and knowledge of construction techniques, you can trust us to bring your vision to life. We offer a free estimate so that you can make an informed decision before committing to any project. This allows us to ensure that the finished product meets your expectations while still fitting within your budget constraints.
Our goal is to provide exceptional service and craftsmanship on every job we do, no matter how big or small it may be. Our team will work with you every step of the way from design inspiration through completion in order to create a space that is unique and tailored specifically for you! Whether you are looking to add extra space or simply want to modernize an existing area, our experts will be able to create a beautiful and functional space that meets all your needs. 
Furthermore, we use only high-quality materials in our projects so that they last for many years. With Pinnacle Builders on your side, you can have peace of mind knowing that your project is being handled by true professionals who are dedicated to providing superior customer service and satisfaction on each job we complete in Denver.